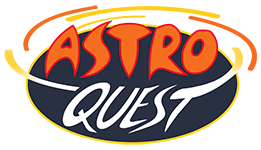 Complete quests to help Australian scientists understand how galaxies grow and evolve.
58916 galaxies inspected

11668 Astro Questers
Exciting changes coming soon!
In the next few months we'll be making some changes to the AstroQuest website, and there will be a new big batch of galaxies for you to inspect. Look out for updates soon!
Be an Astro Quester and do real astronomy!
Astronomers have been looking deep into the universe and surveying millions of galaxies. But to help find discoveries in these surveys we need to carefully identify the boundary of every galaxy. Computers are pretty good at this, but they don't always get it right. That's where you come in! We need your help to inspect each galaxy and make sure we have the right result.
Thank you for all our AstroQuesters who have joined us since our launch. If you'd like info on what we've been doing behind the scenes to improve AstroQuest check out our new Updates tab in the menu at the top. Happy AstroQuesting! 
AstroQuest astronomer Luke Davies explains the science behind the project
Galaxy Explorer Wrap-Up
AstroQuest follows on from Galaxy Explorer, which was developed by ABC Science with support from ICRAR. Read about the science our past citizen scientists have contributed to.